About the Book
Book: Fatal Memories
Author: Tanya Stowe
Genre: Inspirational Romantic Suspense
Release Date: September 1, 2019
She was framed! Or was she?
If only she could remember…
Border patrol agent Jocelyn Walker has no memory of how she turned up unconscious with a cache of drugs—or why a gang is dead set on killing her. With evidence stacking up against her, Joss takes refuge with driven DEA agent Dylan Murphy, who guards—and suspects— her. But will finally trusting each other lead them into a trap they'll never escape?
Click here to grab your copy!
My Thoughts
Fatal Memories made it onto Hubs Hot List! Hubs says, "This book is enticing. The plot grows thick with twists and turns building on the edge of your seat. Specifically, I enjoyed learning more about the drug cartels/gangs in the Southwest and with all the politics taking place today involving this area of the U.S. it leaves some room for hope and reconciliation on both sides of the border."
Tanya Stowe delivers another action packed adventure. Fatal Memories is based around the amnesia troupe, but Tanya brings her own twist; as a reader, I wasn't sure if Joss was as innocent as I wanted her to be. And I'm not going to say more there; you'll have to read it yourself!
The second in the series, we launch right back into the war on the Serpientes, however you can read as a stand alone. Having read the first, I was well invested into seeing this gang taken down. Score one for the good guys! Tanya brought some fascinating facts about how complex the smuggling lines across the boarder are. It brought new respect for me for the boarder patrol agents. Living so far from one, it something I don't have perspective on. Tanya brings that aspect to life for this heartland girl.
I wasn't sure about Dylan at first. I wanted him to believe in Joss' complete innocence right from the start. But it was realistic, the progression and the struggle of wanting to believe her innocence with the realistic need to do a thorough investigation. After awhile I came to respect his ethics and the struggle he had to let go of the past.
I like Joss'. It spoke to her true character that she would question if she was somehow complicit in the gang's activities even if she couldn't remember. He devotion to her brother makes me long for that kind of relationship. She's tough, but soft in the right places. I love that even though her memory is comprised, she remembers scripture. #lifegoals
I received a copy of this book from m the author. All opinions are honestly my own!
About the Author
Tanya Stowe is a Christian Fiction author with an unexpected edge. She is married to the love of her life, her high school sweetheart. They have four children and twenty-one grandchildren, a true adventure. She fills her books with the unusual…mysteries and exotic travel, even a murder or two. No matter where Tanya takes you…on a trip to foreign lands or a suspenseful journey packed with danger…be prepared for the extraordinary.
More from Tanya
It has long been my husband's desire to travel the country in a motorhome. So when he retired three years ago, we sold our home and hit the road. We lived in the high desert region of Southern California for almost 37 years. I thought it was going to be a rough transition, but it wasn't…especially since I came to love one of our new locations.
We spend the winter months in southern Arizona where Fatal Memories is set. I love everything about this unique place. We are surrounded by incredible ecosystems…the Sonoran and Chihuahua deserts collide there, so a different environment is around every corner. The beauty of the mountains, streams and lakes (yes, there's water in southern Arizona—monsoons come up from Baja every summer) and the wildlife is amazing. I've been told black panthers have been known to cross the border from Mexico and roam the countryside. My husband and I bought a Jeep so we could go off-roading to see these sites up close and personal.
In addition to all these amazing natural wonders, history jumps out and grabs me. I'm just twenty minutes from Tombstone. Fort Huachuca and Fort Bowie are forty miles away in different directions. Every time I turn around, there's a history making site or event to grab my interest. I hope you can see why I fell in love with my new home. I hope you will too when you read Fatal Memories.
By the way…if you interested, I write about our travels in my monthly newsletter. Be sure to check it out!
Blog Stops
Book Reviews From an Avid Reader, October 16
Bigreadersite , October 16
Genesis 5020, October 17
The Avid Reader, October 17
Hebrews 12 Endurance, October 17
Emily Yager, October 18
Sara Jane Jacobs Blog, October 18
Truth and Grace Homeschool Academy, October 19
Batya's Bits, October 19
Because I said so — and other adventures in Parenting, October 20
Andy Carmichael, October 20
For Him and My Family, October 21
D'S QUILTS & BOOKS, October 21
Kat's Corner Books, October 22
EmpowerMoms, October 22
Through the Fire Blogs, October 23
Betti Mace, October 23
Daysong Reflections, October 24
Mary Hake,October 24
Adventures of a Travelers Wife, October 24
Older & Smarter?, October 25
Blogging With Carol, October 25
Inklings and notions , October 26
Debbie's Dusty Deliberations, October 26
Christian Bookshelf Reviews , October 26
Texas Book-aholic, October 27
Just Your Average reviews, October 27
janicesbookreviews, October 28
Gail Hollingsworth, October 29
Giveaway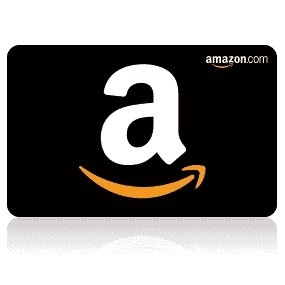 To celebrate her tour, Tanya is giving away the grand prize of a $25 Amazon gift card!!
Be sure to comment on the blog stops for nine extra entries into the giveaway! Click the link below to enter.
https://promosimple.com/ps/ed13/fatal-memories-celebration-tour-giveaway