About the Book
Book: Killer Harvest

Author: Tanya Stowe

Genre: Inspirational Romantic Suspense

Release Date: March, 2020

Can she stop a deadly crop virus from ending up in the wrong hands? Biologist and single mom Sassa Nilsson just witnessed her mentor's brutal murder by environmental extremists. Now she's the last link to a deadly pathogen they plan unleashing—and their number one target! But can handsome border patrol agent Jared De Luca shield Sassa and her baby long enough to find a cure…before the entire world faces the unthinkable consequences?
Click here for your copy.
My Thoughts
I can always count on Tanya Stowe for a good suspense read. In Killer Harvest Tanya brings a twist we don't often see in Christian Suspense – biological terrorism on our agricultural system. What makes it especially scary is the possibility of this being a reality. Thankfully, the good guys win!
I thought it was interesting having two main characters who have been through a divorce. While I can't speak to the accuracy of dealing with divorce fallout (I'm blessedly married to my first love), I appreciate both characters working through it knowing it is such a common situation in our society. How do you move to a new relationship in a godly way? How do you do this relationship differently then you did before? How do you deal with the past baggage, the fear of failing, the hope for new things? I think Tanya handles these questions well.
My heart melted every time Jared played with Kari. He doubts his abilities to be a good husband and father, but his actions prove that he will be given the chance. He sticks by Sassa without question showing loyalty. But, he's not perfect. I do wish we would've seen more growth as a believer before the very end of the story.
Sassa doubts her abilities after some bad past decisions, but with her team's and Jared's belief in her, she gradually builds confidence to overcome such a tough situation and feelings of failure. She is stubborn to a fault, though when it come to lab experiments you have to be to not give up.
One character I wasn't sure if I liked or didn't was the lead FBI agent, though I want the opportunity to get t know him better.
I received a copy of this story for the purpose of this tour. I was not required to submit a positive review, all comments are my own.
About the Author
Tanya Stowe is a Christian Fiction author with an unexpected edge. She is married to the love of her life, her high school sweetheart. They have four children and twenty-one grandchildren, a true adventure. She fills her books with the unusual…mysteries and exotic travel, even a murder or two. No matter where Tanya takes you…on a trip to foreign lands or a suspenseful journey packed with danger…be prepared for the extraordinary.
More from Tanya
As a teenager, I spent my summers water-skiing on the King's River in Central California. Even though we lived on the coast and the ocean, we traveled inland to the smooth river waters every other weekend for our sport. We camped on a sandy beach, skimmed over the water all day long and at night sat under a sky full of brilliant stars and listened to the sound of the water rippling past. Since we lived on the coast with a heavy marine layer, the amazing sky always fascinated me. Surrounded by massive cottonwood trees, with the smell of ripe fruit drifting toward us, my river experiences were different from home and more than memorable. On some nights we'd hear the splash and laughter as teenagers, somewhere across the river, came down to swim. I always wondered what it would be like to live in the nearby small, neat-as-a-pin town, to know the same people all of my life and to be able to drive down to the river with my friends on any given night. I envied those teenagers and always knew I'd someday write a story about central California. I didn't know it would involve biological warfare and crazed killers…but that transition is another story all its own! I'll stop here and hope you enjoy Killer Harvest!
Blog Stops
The Avid Reader, March 7
Debbie's Dusty Deliberations, March 7
deb's Book Review, March 7
Texas Book-aholic, March 8
Simple Harvest Reads, March 8 (Guest Review from Mindy Houng)
Book Reviews From an Avid Reader, March 9
Among the Reads, March 9
Genesis 5020, March 9
For Him and My Family, March 10
Kat's Corner Books, March 10
April Hayman, Author, March 10
Inklings and notions, March 11
Truth and Grace Homeschool Academy, March 11
Betti Mace, March 12
Reading Is My SuperPower, March 12
Bigreadersite, March 12
Through the Fire Blogs, March 13
Maureen's Musings, March 13
Older & Smarter?, March 14
She Lives To Read, March 14
Remembrancy, March 15
D'S QUILTS & BOOKS, March 15
Blogging With Carol, March 15
Emily Yager, March 16
Blossoms and Blessings, March 16
janicesbookreviews, March 17
Daysong Reflections, March 17
Mary Hake, March 17
Because I said so — and other adventures in Parenting, March 18
Pause for Tales, March 18
Tell Tale Book Reviews, March 19
SPLASHES of Joy, March 19
Hallie Reads, March 19
Artistic Nobody, March 20 (Guest Review from Donna Cline)
A Good Book and Cup of Tea, March 20
To Everything There Is A Season, March 20
Giveaway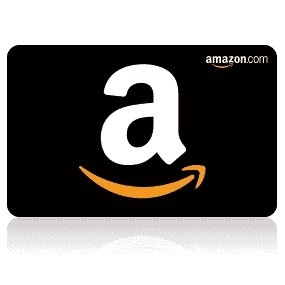 To celebrate her tour, Tanya is giving away the grand prize of a $25 Amazon gift card!!
Be sure to comment on the blog stops for nine extra entries into the giveaway! Click the link below to enter.
https://promosimple.com/ps/f640/killer-harvest-celebration-tour-giveaway